Hockey fans in Joplin, Mo. hoping to see an exciting Game 7 between Chicago and Anaheim tonight aren't getting live Stanley Cup Playoffs hockey on NBC. No, their affiliate KSNF has the most redneckian of redneck shows on instead: Branson Country USA. The channel helpfully advises viewers looking for hockey to tune into the NBC Sports Network, which is currently airing motocross.
That's not the only affiliate that's chosen to pre-empt tonight's Game 7. Here's what's on Lubbock, Tex. NBC station KCBD:
Houston hockey fans have gotten bits and pieces of tonight's game, but they're understandably interrupted by weather coverage due to the heavy flooding.
Anybody who can't find tonight's game should head over to NBC Live Extra.
Update (9:31 p.m.): The Joplin station is now airing some hilariously shitty boxing. Again, this is instead of a Western Conference Final Game 7.
h/t to Trent
To contact the author of this post, write to tim@deadspin.com (PGP key) or find him on Twitter @bubbaprog.
G/O Media may get a commission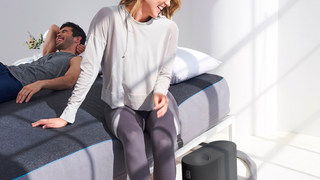 Eight Sleep Pod Cover